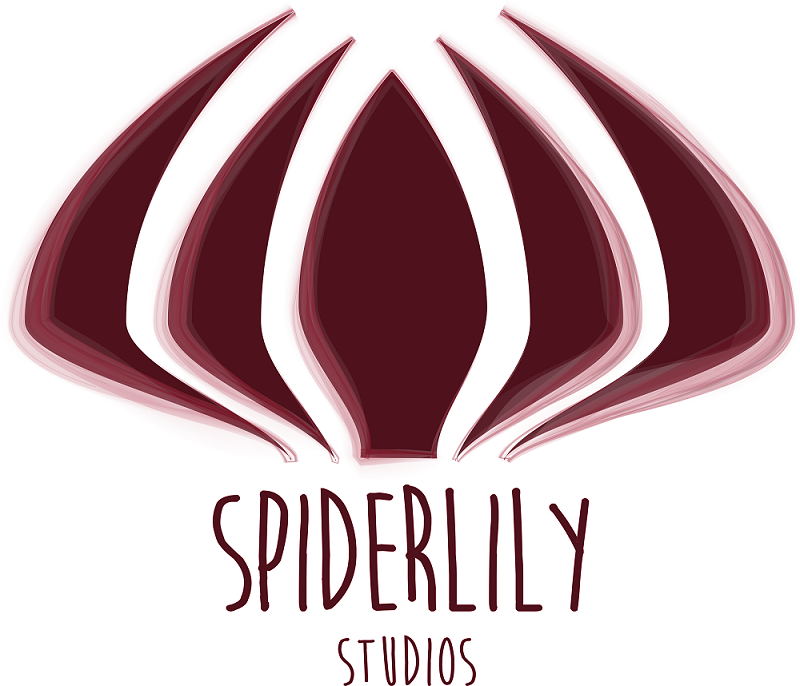 Description
Spider Lily Studios makes games that are beautiful and eerie, just like our name. We want to reach out to and inspire people through the medium of interactive narratives.
History
Early history
Spider Lily Studios was born initially as a vehicle for Els' personal games projects, starting with his first game, To the Wolves, in 2016. With narrative design positions in ther studios being few and far between, the clearest path into the industry looked to be releasing an independent game. In a somewhat unwise move, he then decided to make a very complicated time-loop puzzle game as said game. Fortunately, he had the assistance of some very talented freelancers, and with their help and no small amount of determination, Retrace was completed and released!
Launch of Retrace
With Retrace's January 2020 release, the studio now had a successful commerical launch under its belt. What would be a good place to go next ... ? Els' thought was that, as someone who didn't fit the mold of typical game devs, he would like to build a studio for others like him. So, he partnered with old friend and fellow narrative designer Morgan Thornecroft and began working on Hope Sustains, originally pitched as a VR farming simulator, later revised as a deeply-mechanical and thoughtfully-crafted farming simulator. And then COVID happened. With Hope Sustains' development chugging along slowly but surely, Els decided to also make a smaller project - one made in the same engine as Retrace, allowing him to prototype it more quickly. This soon got very out of hand and became Schrodinger's Catgirl, which is planned for launch in late 2021.
Projects
---
Videos
There are currently no trailers available for Spider Lily Studios. Check back later for more or contact us for specific requests!
---
Images
There are far more images available for Spider Lily Studios, but these are the ones we felt would be most useful to you. If you have specific requests, please do contact us!
---
Logo & Icon
download logo files as .zip (37MB)
There are currently no logos or icons available for Spider Lily Studios. Check back later for more or contact us for specific requests!
---
Awards & Recognition
"Retrace, Excellence in Craft" - Melbourne Queer Games Festival, 2020
"To The Wolves, 11th place" - IFComp 2016
---
---
presskit() by Rami Ismail (Vlambeer) - also thanks to these fine folks